Materials
Our products are made with the best materials and top quality raw materials and bear the FSC Forest Stewardship Council label.
The percentage of biodegradation is not very high, especially for cork-rubber, but neither are they exaggerated times as in the case of plastic and other materials. Therefore, we want to highlight the following next to the stamps in the materials section:
We only use the best materials to manufacture our products. We always carry out a careful selection, prioritizing their quality.
Natural materials, light, flexible, but very resistant and durable.
Cork
We use 100% natural cork extracted from cork oaks (Quercus suber) from the pastures of Extremadura in Spain.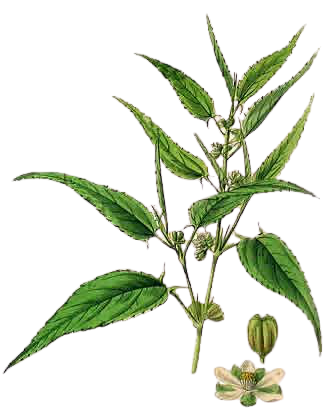 Natural jute
We use natural jute to provide greater stability to our insoles. Natural fibers of jute with rubber and cork, give consistency to the footbed.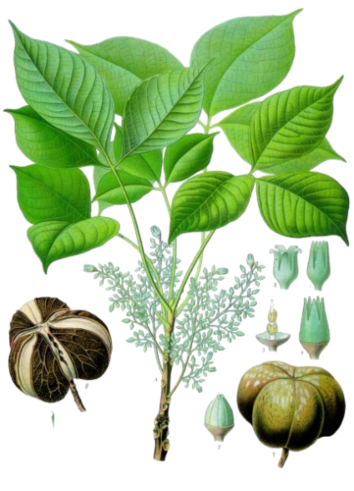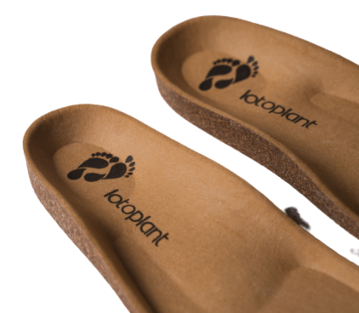 Ecologial inks
We can draw your brand in a wide variety of colours using high quality and environmental friendly inks.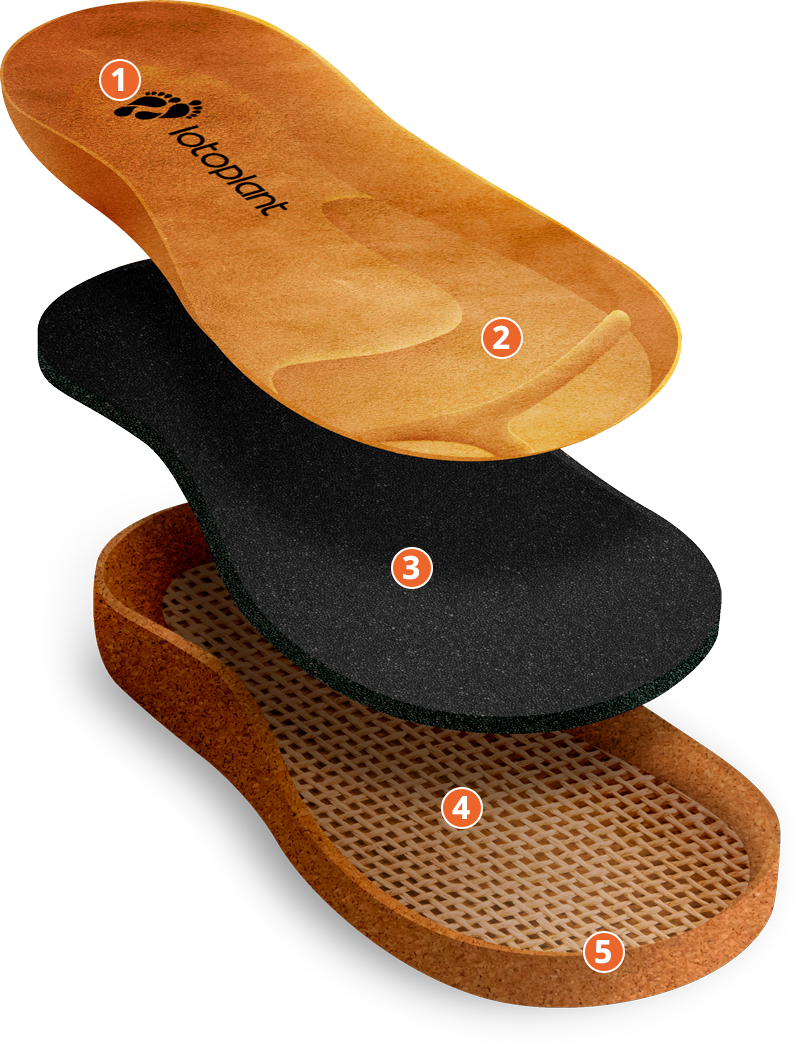 1. Ecological inks for marking insoles
2. Different materials and colors available
3. Lightness and flexibility
4. Jute to provide stability and consistency
5. 100% natural cork and rubber are synonymous with resistance and durability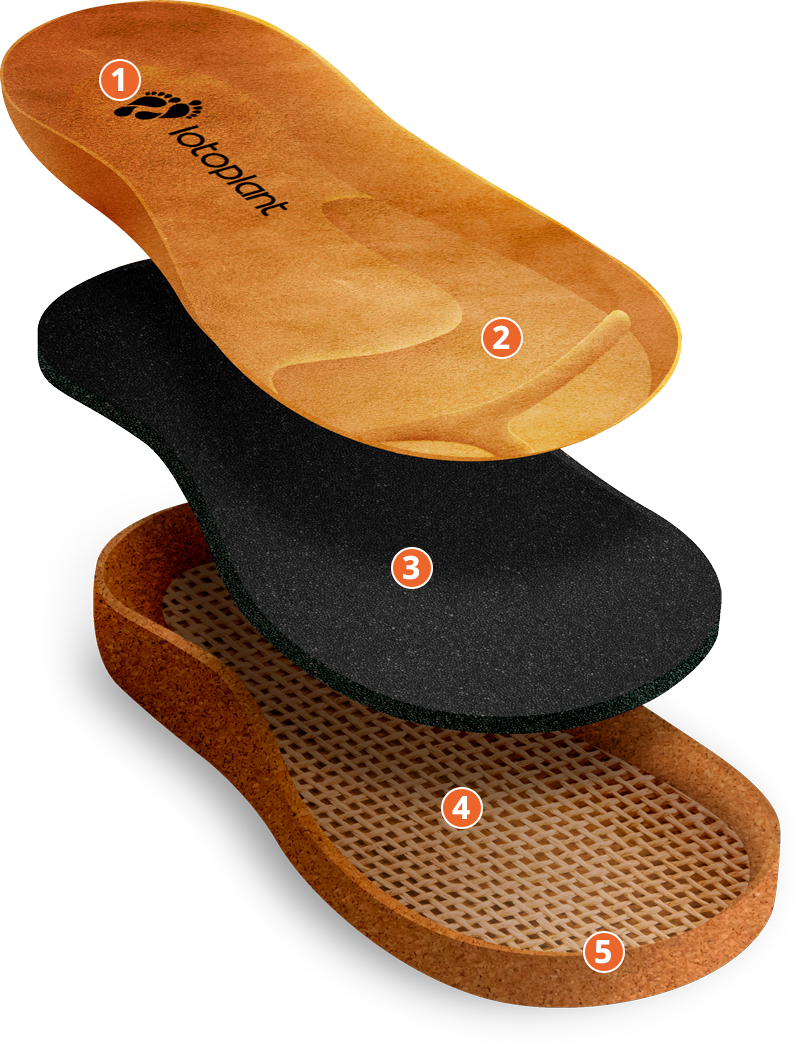 ECO-SUSTAINABLE MATERIALS
We work with renewable raw materials from mostly Asia and Spain.
The rubber is of 100% natural origin.. We have a control at origin to verify and guarantee the quality of the product.
As forthe cork, it comes from Extremadura, from family farms and pastures, respectful of the environment, making the extraction of cork compatible with the natural cycles of this type of Mediterranean forest.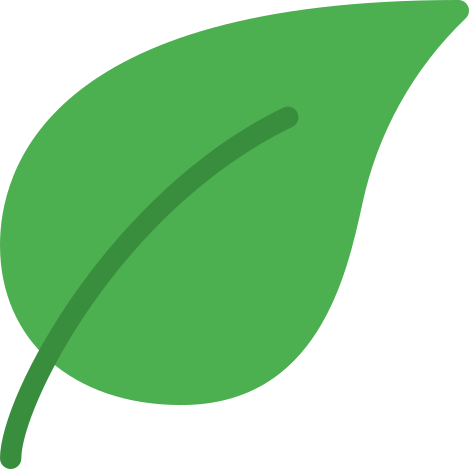 Lightweight and ecological soles
Our anatomical insoles are designed to offer maximum comfort and lightness, always taking care of the quality of our materials.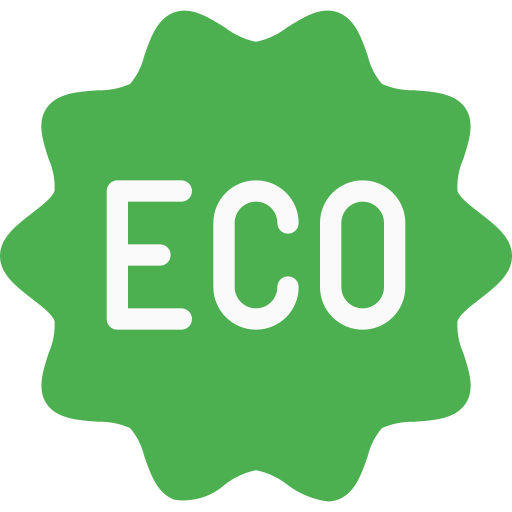 Chromium free
We comply with the requirements established in the REACH regulation on chemicals of concern. Our insoles are free of hazardous chemicals. We also work with suppliers that meet the conditions of the MRSL (Manufacturing Restricted Substances List)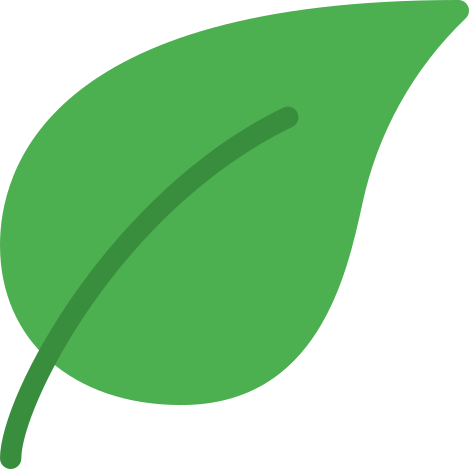 Recycled materials, plant fabrics
We use all kinds of natural and recycled materials. We manufacture vegan insoles, with medicinal herbs and with scents.
Cites Convention
No skin belonging to protected species covered by the Washington Convention (CITES) is involved in our templates.
Tell us what you need, our team of experts is ready to help you
Telephone: (+34) 965 42 23 83