Manufacturers
OF SHOE INSOLES
Since 1989
Experts in anatomical insoles
At Lotoplant you will find a wide variety of anatomical insoles , ideal for all types of footwear (men, women, boys or girls and first shoes), which have been made with natural products, such as natural rubber, cork and a wide range of leathers. In our facilities you can choose, from a multitude of models, those that best adapt to your predefined designs.

Feel the quality and comfort that can only be achieved after more than thirty years of experience in the competitive Spanish footwear sector. Let us advise you when you are about to launch a new model. Our experts will always be at your service.
We have been dedicated to the footwear sector for more than 30 years. We work from Elche, the cradle of the footwear industry in Spain.
We advise and inform you about all the models that we have available in our facilities. We will be happy to assist you in a personalized way.
We work with natural products that respect the environment.
One of our hallmarks is personalized attention. Contact our experts and tell them what you need.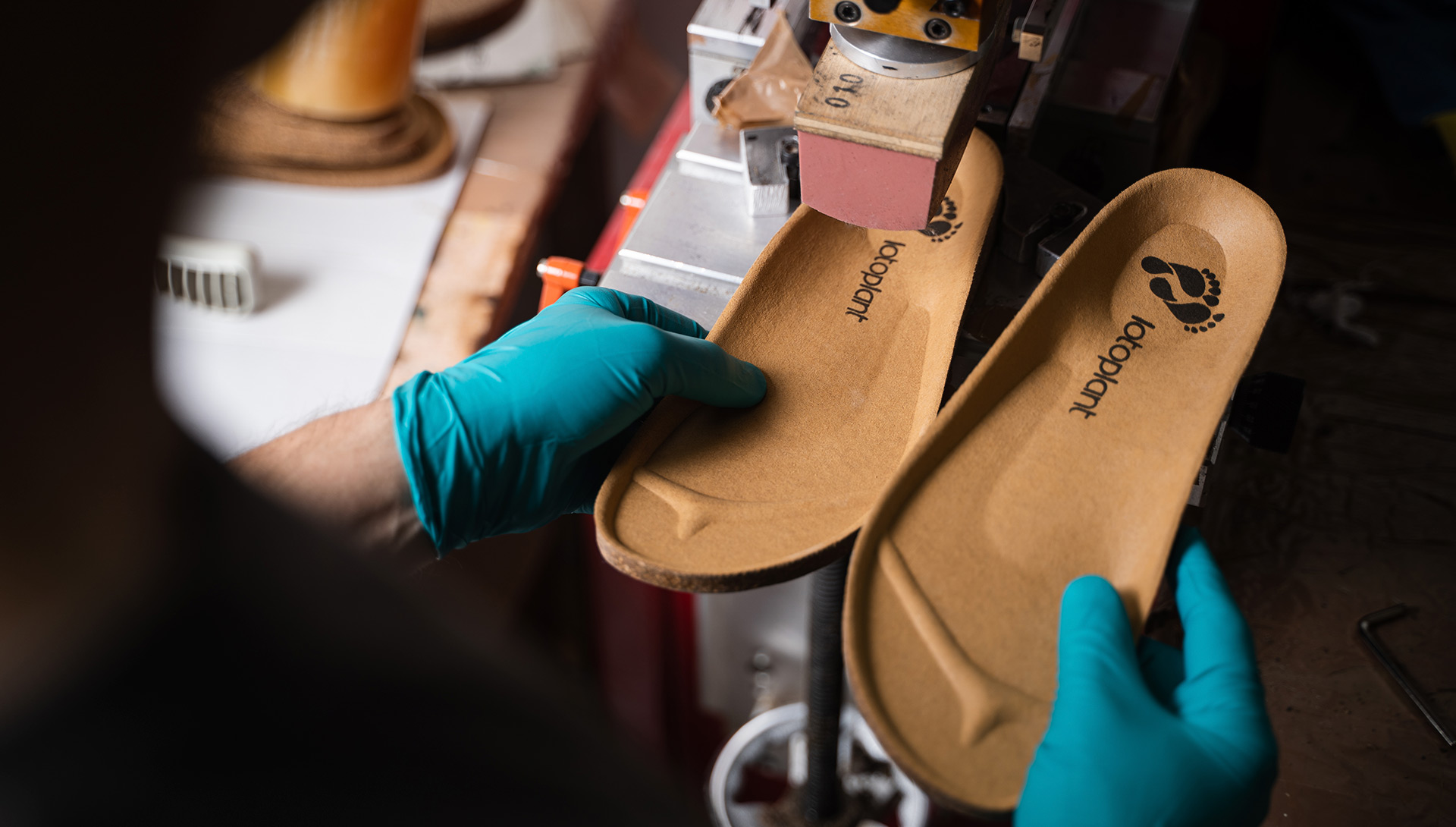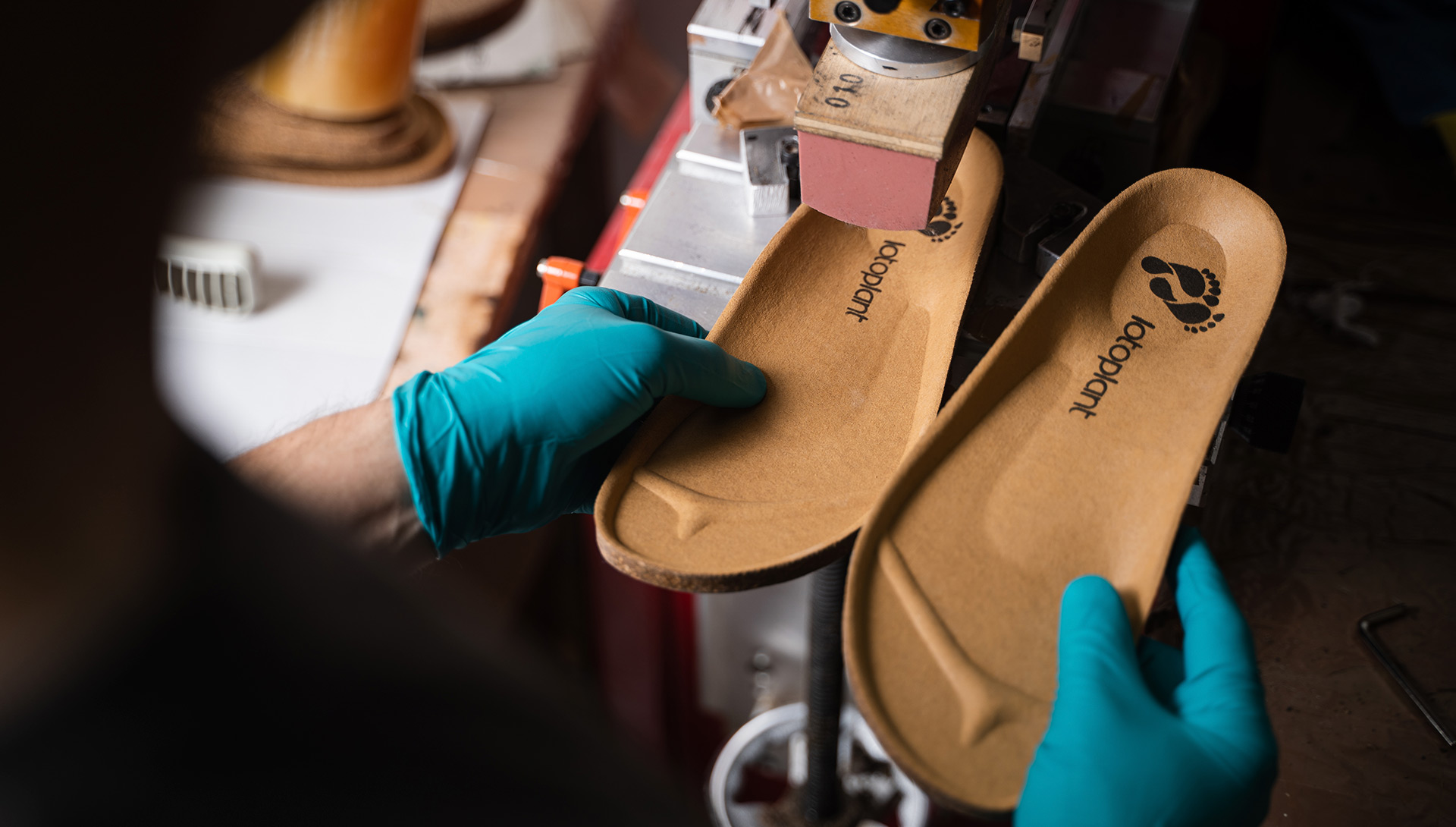 One of our hallmarks is personalized attention. Contact our experts and tell them what you need.
Our insoles are manufactured following strict quality controls to offer maximum comfort to our clients.
Learn more about Lotoplant
More than 30 years of experience
Lotoplant was established in 1989, in the city of Elche, and since then we have not stopped progressing.
Our fundamental objective has always been to provide our customers with the highest quality anatomical templates.
That is why we are continuously attentive to the latest innovations in the sector to apply them in all manufacturing processes.
ENVIRONMENTALLY FRIENDLY MATERIALS
Eco-sustainable materials
We work with renewable raw materials from mostly Asia and Spain.
The rubber is of 100% natural origin. We have a control at origin to verify and guarantee the quality of the product.
As for the cork, it comes from Extremadura, from family farms and pastures, respectful of the environment, making the extraction of cork compatible with the natural cycles of this type of Mediterranean forest.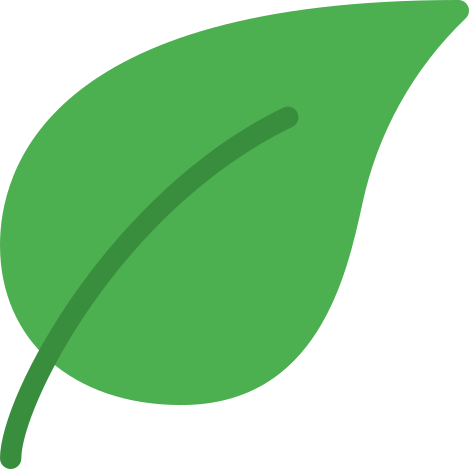 Lightweight and ecological soles
Our anatomical insoles are designed to offer maximum comfort and lightness, always taking care of the quality of our materials.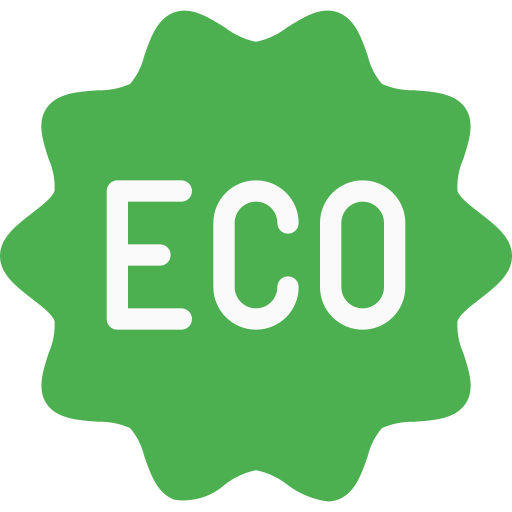 Chromium free
We comply with the requirements established in the REACH regulation on chemicals of concern. Our insoles are free of hazardous chemicals. We also work with suppliers that meet the conditions of the MRSL (Manufacturing Restricted Substances List)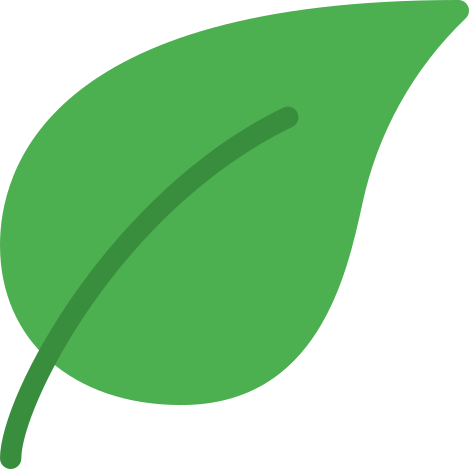 Recycled materials, plant fabrics
We use all kinds of natural and recycled materials. We manufacture vegan insoles, with medicinal herbs and with scents.
Cites Convention
No skin belonging to protected species covered by the Washington Convention (CITES) is involved in our templates.
Tell us what you need, our team of experts is ready to help you
Telephone: (+34) 965 42 23 83